1. Respect:
Treat others how you want to be treated. Coaches should be respectful to other coaches, and teammates should respect other fighters and show good sportsmanship for Muay Thai. It is important for us to stay humble, respectful and polite when interacting with others in the art.
2. Organization:
Big teams mean big responsibilities. Paper work, weight-cut timing, flights, hotels, and transportation must be organized. It is easier to plan together as a team and it reduces expenses for the team.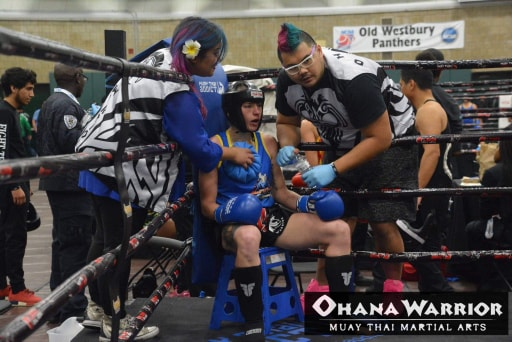 5. Faith:
Stick to who you are and know that you are original in your own way. You have a talent that only you can provide to the world. Keep learning and growing and believe in yourself.
6. Patience:
Don't let a bad day get to you, and don't let the good rob you of the best. Learn to be strong and have patience with your students. Students cannot cram for a tournament last minute, and no matter what level of experience you have there is always room to learn and grow from each other.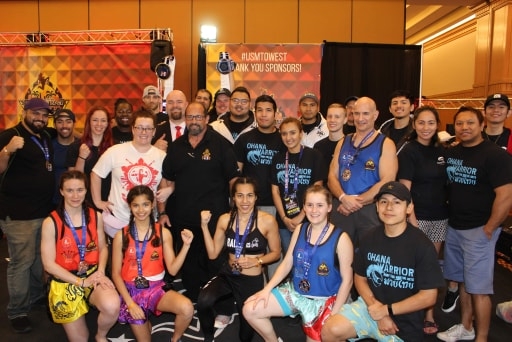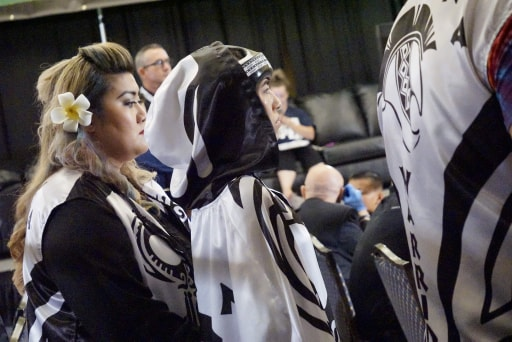 3. Support:
It is very important to be there for your students and fighters when they are going through challenges physically, mentally, financially and emotionally. Sometimes, your advice is the one thing that they need to hear to overcome the challenges they are going through. Be open-minded and always have time to talk to them.
4. Love:
Be passionate about what you do. When you love something, you go through the process and endure past the struggles.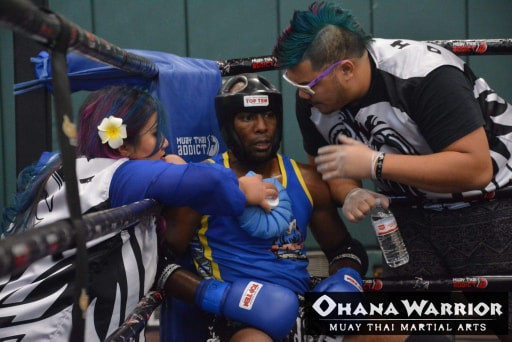 7. Technique:
Always go back to the basics. There's always time for improvement and  you can change it up a little at a time.
8. Communication:
Make sure to communicate with your students, promoters, and others who are involved.
9. Keep it Muay Thai:
When you are involved in a martial art, there are cultural traditions to follow out of respect for the origin. As a practitioner, you represent the art and the gym that you come from.
10. Relax:
Have fun and enjoy the process. Muay Thai is an art, so you have a free-flowing and creative ability. The sport is also continuously growing and evolving. Learn from the officials, coaches, students, fighters, team, and family. Stay above the pressure by preparing ahead and trust your team to be there. It will save you from many headaches.
LEARN MORE ABOUT OUR CONTRIBUTING AUTHOR BELOW!
Monalutta "Mona" Albiola
Muay Thai Instructor
Mona has been in the martial arts world for well over two decades. She started off under the tutelage of the world-famous Saekson Janjira, where she had the opportunity to study and experience traditional Muay Thai from some of the world's very best. As one of Saekson's original students, she learned Muay Thai in all of its components: culture, technique, and love for the art. During those years she spent at Saeksons, Mona played a pivotal role in managing his gym and fighters, helping them build a system that works and a home for everyone there.
She has a vivacious, life-loving personality filled with nothing but love and care for those that cross her path. Out of a desire to create a home, she took her experience, knowledge, and love and opened up Ohana Warrior. It took a lot of guts, especially as a woman in a man's sport, but she did it! Over the years, she has built a family of good-hearted, humble-minded people who speak softly, but train passionately. Guided by the principle of giving people a place to belong and always accepting and loving people for who they are, she spearheads the gym as head instructor, manager, and mother to all.