Muaythai Madness is now in effect across the country as hundreds of athletes prepare for the upcoming 2018 USMTO West Championships. Registration totals are approaching 450 we expect to surpass that number!  Here are a few key updates as we are just over one month away from this highly anticipated event.  All USMTO Championship belts are custom designed and in keeping with the Thai stadium style. Class A (Open Class) Champions will receive a newly-designed championship belt.  Earning one will be no small feat!
Click or tap to enlarge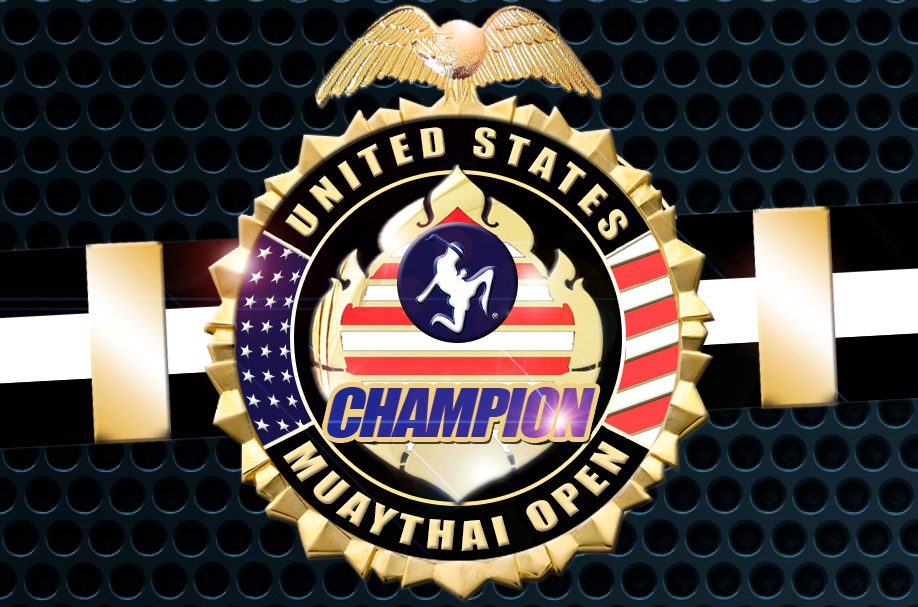 SAVE $$$: 
Click or tap the graphic below to register and save $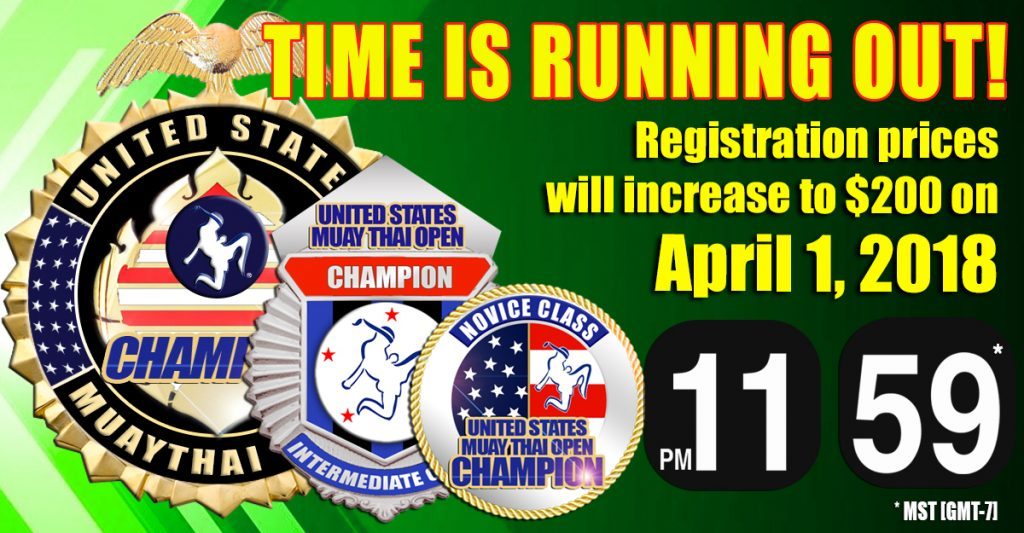 HOTEL & LODGING
Double Rooms at the SHERATON CRESCENT are SOLD OUT for April 26!  Instead, book your April 26 stay at the Four Points and then transfer to the Sheraton Crescent for the remainder of your stay in Phoenix.  Plus, enjoy the free 3 minute shuttle service between properties!


The USMTO Bracketing Committee has begun the process of merging brackets.  Be sure to check your emails and other message for potential changes to your bracket.
VIP Private Warmup and Break Rooms Are SOLD OUT.  If you would like to place your team on a wait list, send us a message through our CONTACT FORM. 
CHECK-IN & WEIGH-IN APPOINTMENTS
Athletes have the option to schedule their check-in and weigh-in appointments or they can wait in a queue. CLICK OR TAP HERE to schedule your appointment and skip a long line!
OFFICIAL INFORMATION PACKET
Click or tap the USMTO West logo below to download the Official Information Packet.
COACH REGISTRATION & TRANSFERS
Simply click on the red REGISTER button at the top of the official site for links to the Coaches Registration and Weight Division Transfer form.   Note: All ringside coaches must be members of the USMF.