Despite the cold January weather, excitement is heating up around the country as the USMTO, North America's most popular tournament series, kicks off it's 2019 season!  Check out last year's achievements!  Want to add new excitement for 2019?  Everyone: bring one new athlete with you to the USMTO West and let's blow the doors off the venue and make this the most exciting USMTO we have ever seen!
Check out some important info about the upcoming USMTO West Below:
Reminder: Entry fees will vary depending on the date of registration and payment. Carefully read the following schedule.*
Launch Special – $59 Register by December 15, 2018
Round One – $79 Register by December 31, 2018
Round Two – $99 Register by January 31, 2019
Round Three $139 Register by February 28, 2019
Round Four – $179 Register by Bracket Consolidation – March 25, 2019
Round Five – $199 Register by April 15, 2019
Last Call – $249 Register by Day of Weigh In – April 25, 2019
*All rates will be in effect until 11:59 PM, MST (-7 GMT)

Important Medical Information
Beginning January 1, 2019, the State of Arizona will require all athletes to undergo a blood screening for: Hep B/C and HIV.  The state will accept tests taken within the year 2019. (More details to follow)

Physical form signed by a licensed medical doctor (MD or DO).
Pregnancy test for female athletes age 15 and older – Pregnancy test strips will be supplied at weigh-in/check-in
Join us at the Sheraton Crescent in Phoenix, AZ for the 2019 U.S. Muay Thai Open West Championships!  We want you to be immersed in the action and we want you to enjoy all of the conveniences and amenities of this facility. Stay at the tournament hotel and book before its sells out!
We have arranged for convenience rates for USMTO athletes, coaches, and spectators, and FREE BREAKFAST for everyone who spends a night at the Sheraton Crescent.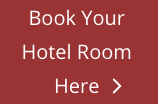 Remember: Bring just one person with you and lets blow the doors off the venue.  Lets own Phoenix at this year's USMTO West Championships!
For information on the rules, weight division transfers, visa and travel information, and more visit the EVENT PAGE.