ON SALE!!
Spread the word: The USMTO is making deals.  We'll celebrate by lowering entry fees! See the new fee schedule below:
Register by March 24, 2019 (Bracket Consolidation) – $139
Register by March 31, 2019 – $149
Register by April 7, 2019 – $159
Register by April 14, 2019 – $169
Register by April 22, 2019 – $179
Register by April 24, 2019 – $189
Register on April 25, Weigh-in Day – $249
*All rates will be in effect until 11:59 PM, MST (-7 GMT)

Important Medical Information
Beginning January 1, 2019, the State of Arizona will require all athletes to undergo a blood screening for: Hep B/C and HIV.  The state will accept tests taken within the year 2019. (More details to follow)

Physical form signed by a licensed medical doctor (MD or DO).
Pregnancy test for female athletes age 15 and older – Pregnancy test strips will be supplied at weigh-in/check-in
Join us at the Sheraton Crescent in Phoenix, AZ for the 2019 U.S. Muay Thai Open West Championships!  We want you to be immersed in the action and we want you to enjoy all of the conveniences and amenities of this facility. Stay at the tournament hotel and book before its sells out!
We have arranged for convenience rates for USMTO athletes, coaches, and spectators, and FREE BREAKFAST for everyone who spends a night at the Sheraton Crescent.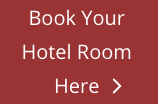 For information on the rules, weight division transfers, visa and travel information, and more visit the EVENT PAGE.