In May, 2017, 350 Muay Thai athletes and countless numbers of fans traveled to Phoenix, Arizona and experienced the excitement of the third-annual USMTO West Championships.  The USMTO West was a riveting spectacle of high-energy, precision Muay Thai from top amateur athletes from around the world!  This full-rules Muay Thai tournament has quickly become a springtime favorite, where athletes can quickly advance their skills by competing against international ones who specialize in differing styles of Muay Thai.  Muay Thai fever has now spread to the East Coast and for the first time ever, the U.S. Muay Thai Open ® East Championships will be coming to New York from November 3-5, 2017.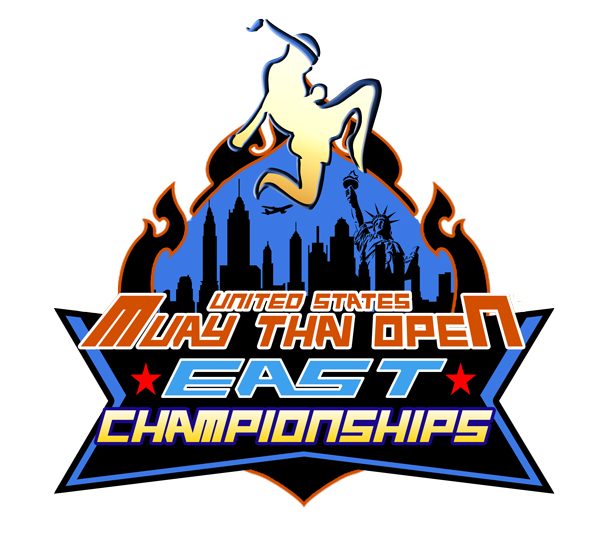 All amateur athletes ages 8 and older are eligible to participate in the USMTO East Championships.  Due to a high level of interest, the organizers have decided to limit the field to 500 competitors.  The USMTO East is a Muay Thai-Only tournament with elbows and knees permissible in select divisions.  The USMTO East will feature a new Masters Division for athletes 40 years of age and older, and will implement international experience classes (A: Open, B: Intermediate, and C: Novice).  All champions will receive a custom designed, Thai-style championship belt!
USMTO East will be the first nationally ranked event in U.S. history and all registered athletes will receive an automatic entry into the United States Muay Thai Federation's (USMF) ranking program.  The USMF is the Unites States' official representative to the world-renowned International Federation of Muaythai Amateur (IFMA), the largest global Muay Thai Federation in the world.  IFMA and the sport of Muaythai recently earned International Olympic Committee (IOC) recognition and is one step closer to becoming a full-fledged Olympic sport!  Only ranked athletes will be considered for future USMF national teams.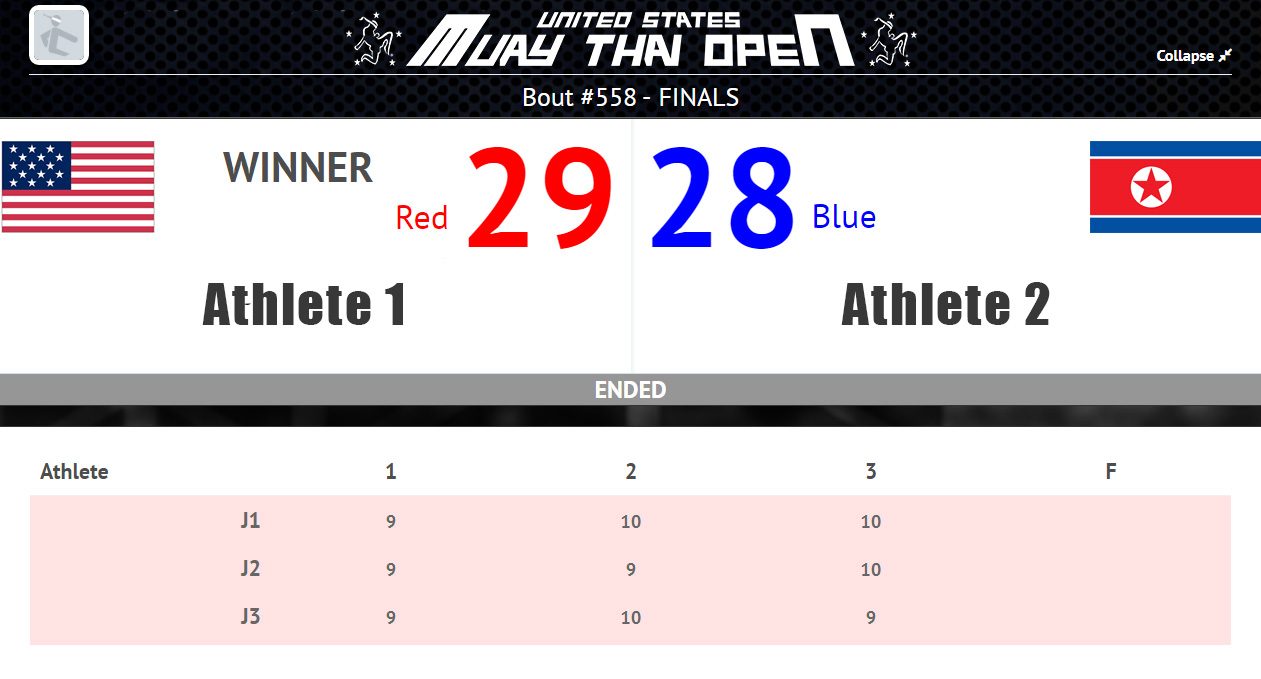 The USMTO East will debut real-time scoring, a first in North America!  Real-time scoring takes the guesswork out of results, and now, athletes will know where they stand at the end of each round.
The USMTO East will be the last major tournament of 2017.  Registration fees will rise steadily as the tournament draws closer, so take advantage of the lowest rates by registering today at usmuaythaiopen.com.
DOWNLOAD & SHARE THE OFFICIAL POSTER!