Event Info:
US Muay Thai Open – East National Championships
Nov. 1st, 12pm — Weigh Ins Begin
Nov. 2nd, 9am — Elimination Bouts Begin
Nov. 3rd, 9am — Elimination Bouts Continue
Nov. 4th — Final Bouts & Awards

General Information
Below you will find all general information about the event.  If your question is not addressed on the website, please visit our FAQ page and submit a support request.
Spectator & Stream Information
The 2018 USMTO East Championships is guaranteed to be a thrilling display of championship Muaythai and doors will be open for spectators to witness this historic event. There will be a $25 admission price for daily passes, $35 for finals-only passes (Nov 4 only), and $50 for unlimited access – BEST VALUE (Nov 2, 3, & 4). Spectators can purchase tickets at the door or online by CLICKING OR TAPPING HERE. Fight fans can also stream the entire tournament and replays of past events online at Siamfights.tv.
ATHLETES
Read this entire section!
Click or tap to expand the Athletes Section.
Scroll and read through the entire event page to learn what you need to know about this event.  Most of your questions or concerns will be addressed on the page or in the Official Rules. If you still cannot find your answer, please visit and read our FAQs.
Kick International has been selected to serve as the sanctioning entity for the 2018 USMTO East.  Kick International is a 501(c)3 is a recognized sanctioning entity serving since 1981.  All athletes are required to register with KICK  before they can compete (done during the Nov 1 check-in/weigh-in). The registration fee is $35, payable directly to KICK and it will grant you access to events held throughout the U.S.A.
NOTE: The USMTO may change your Weight Division or Experience Class in order to meet the needs of the Tournament (Involuntary Transfer). You may request a Voluntary Transfer to a different Weight Division or Experience Class at no charge as long as the USMTO receives the request within 48 hours of your event registration.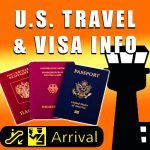 International Athletes: Click or tap here for visa and travel information, and to generate an official invitation.

COACHES
Coach resources and information.
Click or tap to expand the Coaches section.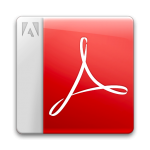 The USMTO Official Rules
The coaches pass is $59 (including the mandatory USMF annual membership fee) or just $39 for active USMF members. The USMF Coach/Corner membership will be valid for one calendar year and will allow registered coaches to participate in all USMF events. The USMF is the national governing body for Muaythai in the United States.
VIP Warmup and break rooms are nearly sold out!  Coaches, book your private warmup and break rooms before the last one sells out.
CLICK OR TAP HERE TO VIEW THE TOURNAMENT ROSTER.  You can apply search filters by age group, skill level and gender. Do not try to register through this link as it is more complicated than clicking the register link in the athletes section.
Important Medical Information
New York State Medical Requirements for the 2018 USMTO East:
HIV-1 (a serum blood test which verifies the applicant is HIV negative (current within six months)
HEPATITUS B (A serum blood test which verifies the applicant is Hepatitis B (HVsAg) negative (current within six months)
HEPATITUS C (A serum blood test which verifies the applicant is Hepatitis C (HCVsAb) negative (current within six months)
COMPLETED UMMAF ANNUAL MEDICAL FORM approved by a physician stating the athlete is approved for combative sports as indicated on the UMMAF membership application.
PREGNANCY TEST FEMALE CONTESTANTS – Pregnancy test taken within 24 hours prior to the start of the event.
EKG and CARDIO HISTORY for ATHLETES OVER AGE 40: If over 40 years of age the fighter is deemed high risk and the following additional medicals are required: and must provide written clearance by a licensed physician (MD or DO)
BRING ALL FORMS WITH YOU TO THE WEIGH-IN!
Event Schedule
NOVEMBER 1ST 12PM-6PM
ATHLETE WEIGH-IN & COACH CHECK-IN
GRAND BALLROOM
NOVEMBER 1ST 6PM-10PM
USMF REFEREE & JUDGE COURSE
KRISTOPHER BREAKOUT ROOM
NOVEMBER 1ST 8PM-9PM
ORIENTATION & RULES MEETING (USMF GENERAL ASSEMBLY)
GRAND BALLROOM
NOVEMBER 2ND 9AM-9PM
ELIMINATION BOUTS DAY 1
GRAND BALLROOM
NOVEMBER 3RD 9AM-9PM
ELIMINATION BOUTS DAY 2
GRAND BALLROOM
NOVEMBER 4TH (AM - TBD)
2ND WEIGH-IN (TIME DETERMINED BY BOUTS)
GRAND BALLROOM
NOVEMBER 4TH 10AM-5PM
CHAMPIONSHIP BOUTS DAY 3
GRAND BALLROOM
Hotel & Venue Information
Join us in the the Ramada Conference Center in Dutchess County, NY for the 2018 U.S. Muay Thai Open East Championships!  We want you to be immersed in the action and we want you to enjoy all of the conveniences and amenities of this facility.
We have arranged for a discounted room rates for USMTO athletes, coaches, and spectators, and FREE BREAKFAST for everyone who spends a night at the Ramada.
The Benefits of the Ramada:
Relaxing in the spacious comfort of the Ramada's stylish, modern, and affordable guest rooms with free parking, internet, and breakfast.
For Telephone Reservations:

  Call (845) 896-6281 and ask for the "U.S. Muay Thai Open Group Rate" or provide the group code "USMTO1".
Ramada Conference Center, Dutchess County, NY
542 U.S. 9, Fishkill, NY 12524
Call for reservations: (845) 896-6281
Travel Directions from John F. Kennedy International Airport (JFK)
Helpful Travel Links
EVENT REGISTRATION & WEIGH-IN APPOINTMENTS
Registration prices increase incrementally. Register now and take advantage of the lowest price. If no other athletes are in a division, you should still register to encourage others to join the division. We will attempt to merge divisions 30 days prior to competition, and if there are no matches, you will receive a refund of your registration fee.
Schedule your time to Check-In and Weigh-In when you want to! Our system makes your timing of weight-cut easier by allowing you to show up at the time of your choosing. Make sure to do this soon as these appointments fill up quickly. Please do not select a time unless you have already fully completed your registration and be sure to bring all necessary paperwork with you to Check-In.